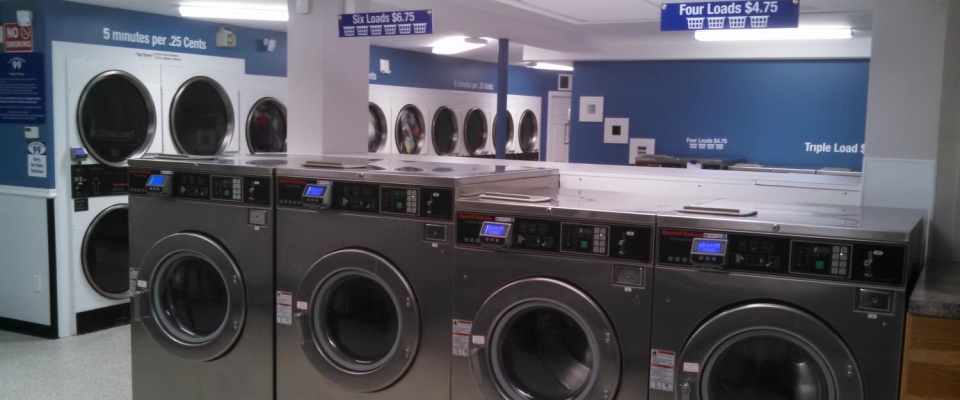 Customer reviews
5 Stars - Laundromat 99 is great! It's extremely clean & reasonably priced. The hours are convenient and the dryers at this place are the best..one time through and everything is dry. Also, the machines accept quarters or debit/credit cards..no need to purchase a separate card to put money on. Overall, 99 is an awesome place and the owners are friendly..highly recommend!
5 Stars - Clean, quiet and, open late. Very convenient. Owners are friendly and will say hello when they see you around. Parking quite a plus.
5 Stars -
We were only here for the summer and it had been a while since I'd been to a laundromat, but Laundromatt 99 became my go to place for the 4 months. The owners are incredibly nice and personable (always remembered to ask after my father-in-law who has been ill), They are there quite a bit making sure everything is in working order and clean. Love that you can use debit cards. Dryers can take a huge load and dry it on the first round. Parking avail right in the lot. All in all, a good experience!
5 Stars
-
Super clean, free Wi-Fi, accepts credit, and the machines are almost always in working order. The owners are super nice too.
5 Stars -
I thought it was going to be very over priced like some of the other laundry places here but it isn't at all. It is a little small but it is very clean well maintained and great prices. I am glad its in the area since I have a large family and keep a eye on my buget. :-)
5 Stars - This facility has new, excellent machines accepting between 2-6 loads and credit cards. Facility has change, detergent, and snack machines, as well as folding tables and chairs. Owner is very friendly and helpful. Free wifi as well!
5 Stars - Discovered this laundromat today, great place, new, recently renovated, great machines, great price!
5 Stars -
Laundromat 99 & Dry Cleaners is efficient, friendly, clean, well-staffed and well stocked with snack/drink options from their vending machine. The owner is family-friendly, generous and will go out of his way to help you if you need anything. In fact, he gave me a ride home since he was heading that way! I am so grateful to receive such kindness and professionalism. I will definitely be coming back to this laundromat because I feel it's the best of the best. I am very happy with my experience and trust you will have a positive experience too.
5 Stars - ​This is the most AMAZING laundromat I have ever been to. The owner is so nice, and the facility is exceptionally clean. Someone hadn't closed their door to the machiene properly so I called about the leaking water. The owner immediately showed up, cleaned up the spill then engaged his customers, and thanked them for coming!! I don't need to pay for laundry often but he has my business any day!